6 Ladies, 5 kayaks, 4 days... one amazing trip.
Monday morning our crew of six ladies set out to circumnavigate Gambier Island, nestled in the middle of Howe Sound. Thanks to our wonderfully experienced guide for organizing and keeping us all in tip top shape, and MEC for making the trip possible.
Our trip started out in Horseshoe bay as we road the ferry across to Langdale. There we unpacked our Uhaul, launched the boats and set out. Our first day our was blissfully sunny with calm waters. We paddled from dock to dock around the island jumping into the water as if it were a lake. The water was warm, and everything felt dreamy. As much as I would have liked to have taken photos of everything for the most part my camera lived inside a dry bag, tucked away nice and safely from the seawater. This time around all of my shots are from land only - on the plus side my camera is alive and well - no complaints!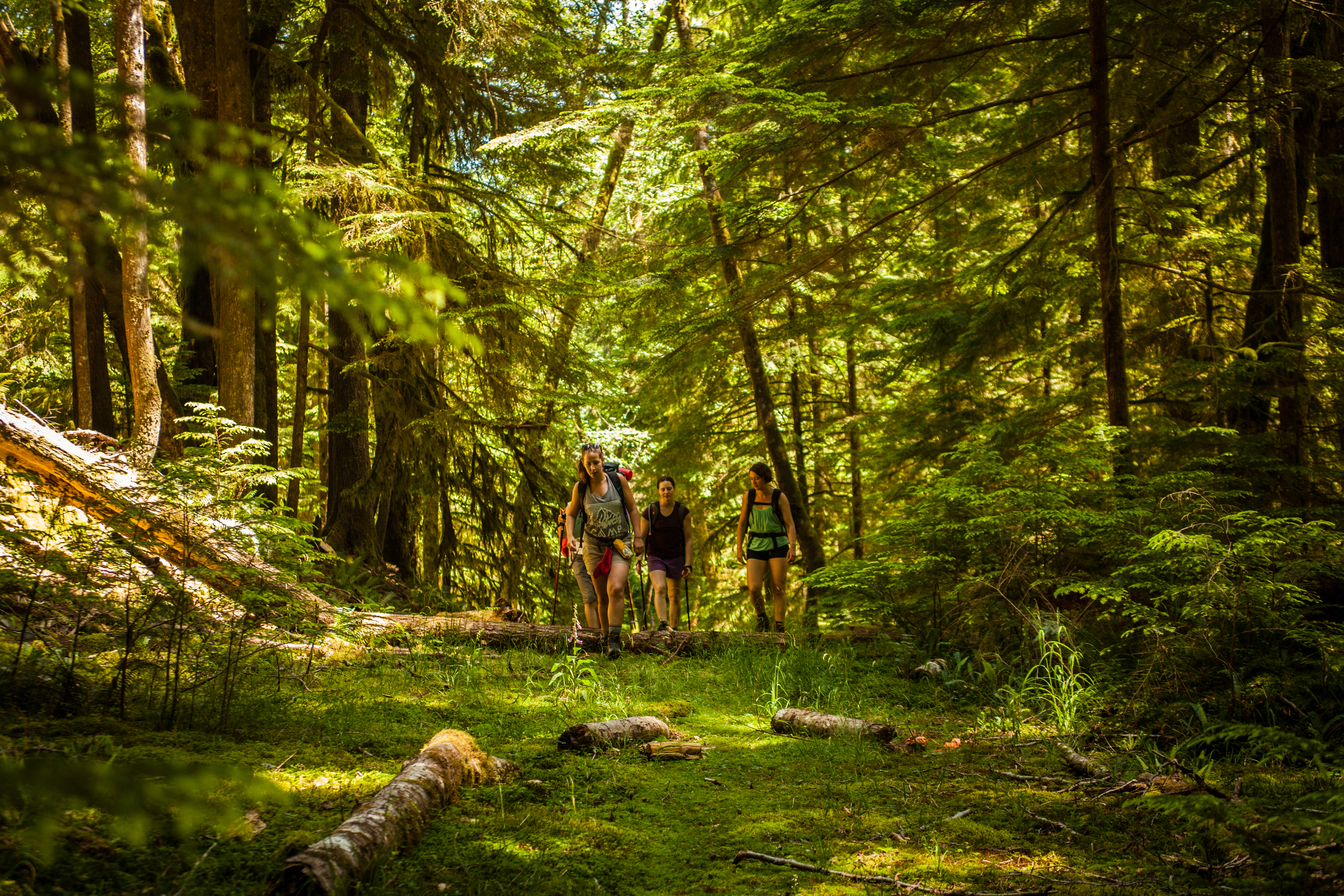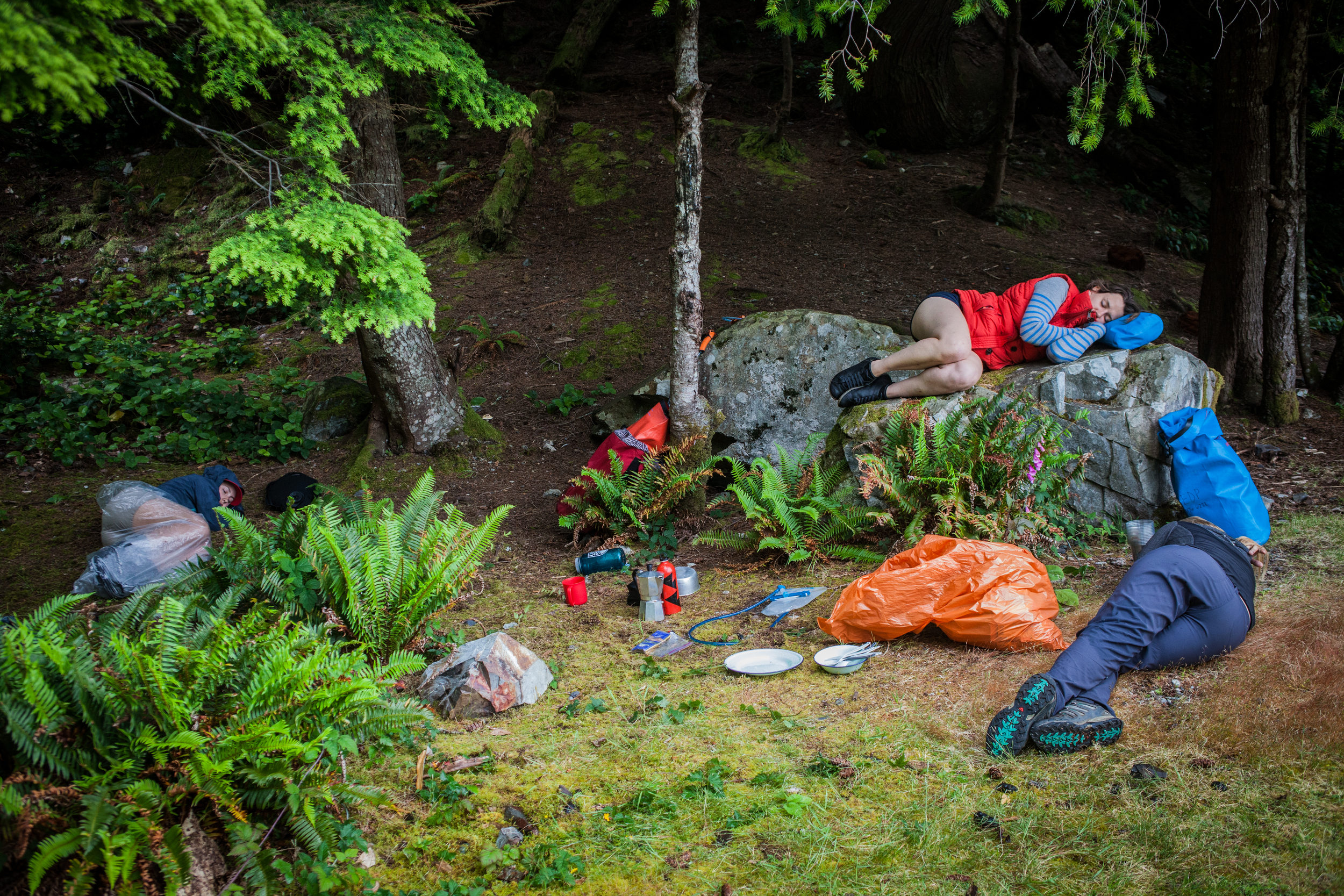 Our first campsite was at Doug Bay on the North East of the island. A roaring fire kept us warm, classic camp food and s'mores filled are bellies and we all passed out before the stars even had the chance to come out. I crawled out of our tent in the middle of the night and caught the sight of the still water and stars - it was incredible.
We spent our second day hiking up to Gambier Lake where we set up camp. A couple of the more adventurous in the crew set up hammocks (one so high up you had to climb the tree first) or slept cowboy style on the ground. I stuck with the comfort of a tent. Up at the lake we enjoyed swimming in some fresh water and ridding ourselves of our salty sheen and staring at/playing with the hundreds of newts found in the water.
Day three saw us hike back down to Doug Bay and jump back in the boats for our next camp site...after visiting some freezing pools and having a siesta after lunch of course. This time the water was a bit rougher and the end of the paddling day had me a little freaked out. This trip being my first time out in a sea kayak ever, I was pushing hard to keep my head up mentally more than anything else - it was a little scary but very invigorating.
Our last day on the water turned out to be the same, if not even more challenging. The waves were choppier, the weather was up and down between sunshine and spits of rain. At one point I half jokingly and half sincerely thought to myself " Who is my emergency contact? Who's going to be getting a phone call today?" In the end everything went by smoothly - even if the water wasn't. As we neared Langdale we ended up having to race the Ferry to the dock in order to get out of the way of the boat and its wake. It was quite the time and an amazing sight to see us all paddle our hearts out trying to beat it to our dock.
Once we emptied our boats and hauled them up the dock to the parking lot we realized our Uhaul's battery had died - what's an adventure without some hiccups right? Everything went our way - pretty magically actually, and our truck was boosted right on time. With the speed at which we paddled we still had time to eat and sit in the sun before getting on the ferry home.
It was an awesome trip with a great crew of ladies. Some of us were new to kayaking, or had never done an overnight camping trip ever - but you wouldn't have guest it. All six of us seemed completely in our elements and at ease, with each other and with our surroundings. We had the island to ourselves, not once bumping in to any other campers or adventurers. What an experience.
It was so great to witness all of us empowered, not fearful in the slightest (okay, I may be the exception to that when the waves were nutty) just happy to take on the next challenges. When I arrived back in Vancouver I had an email waiting for me asking me to shoot an upcoming Ladies Night at the Arc'teryx store and it pumped me up even more. I am so stoked to see and be a part of women taking on challenges and redefining what it means to be a woman and to be feminine. So many things to be excited about and be stoked on in the near future!